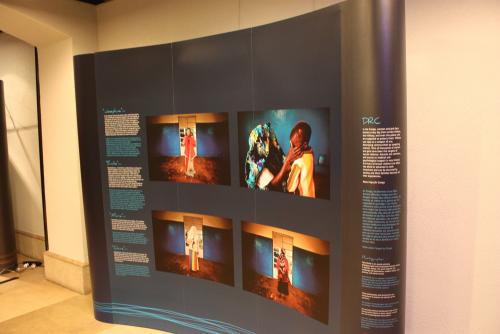 Former Genocide Studies Program Fellow Leora Kahn returned to campus on Sunday, September 28 to open an exhibit on "The Legacy of Rape" at the St. Thomas More Center.  The exhibit, sponsored by the organization Proof, for whom Kahn serves are the executive director, is a moving series of photographs and narratives from women who have survived sexual violence during times of conflict. 
In speaking out, women from Colombia, The Democratic Republic of Congo, Nepal, and Bosnia and Herzegovina courageously highlight the impunity many perpetrators enjoy, while victims often have little recourse for justice. In doing so, they not only encourage others to speak out, but also make visible the need for policy changes at regional, national, and international levels.
Proof is a non-profit organization that uses visual storytelling for genocide prevention and peace building.
The exhibit will remain on display at the St. Thomas More Center, located at 268 Park St., until October 31.